New Features


Onboarding Walkthrough - new users will now go through a walkthrough!
Now it's even easier to understand Tap My Back features, right from the start!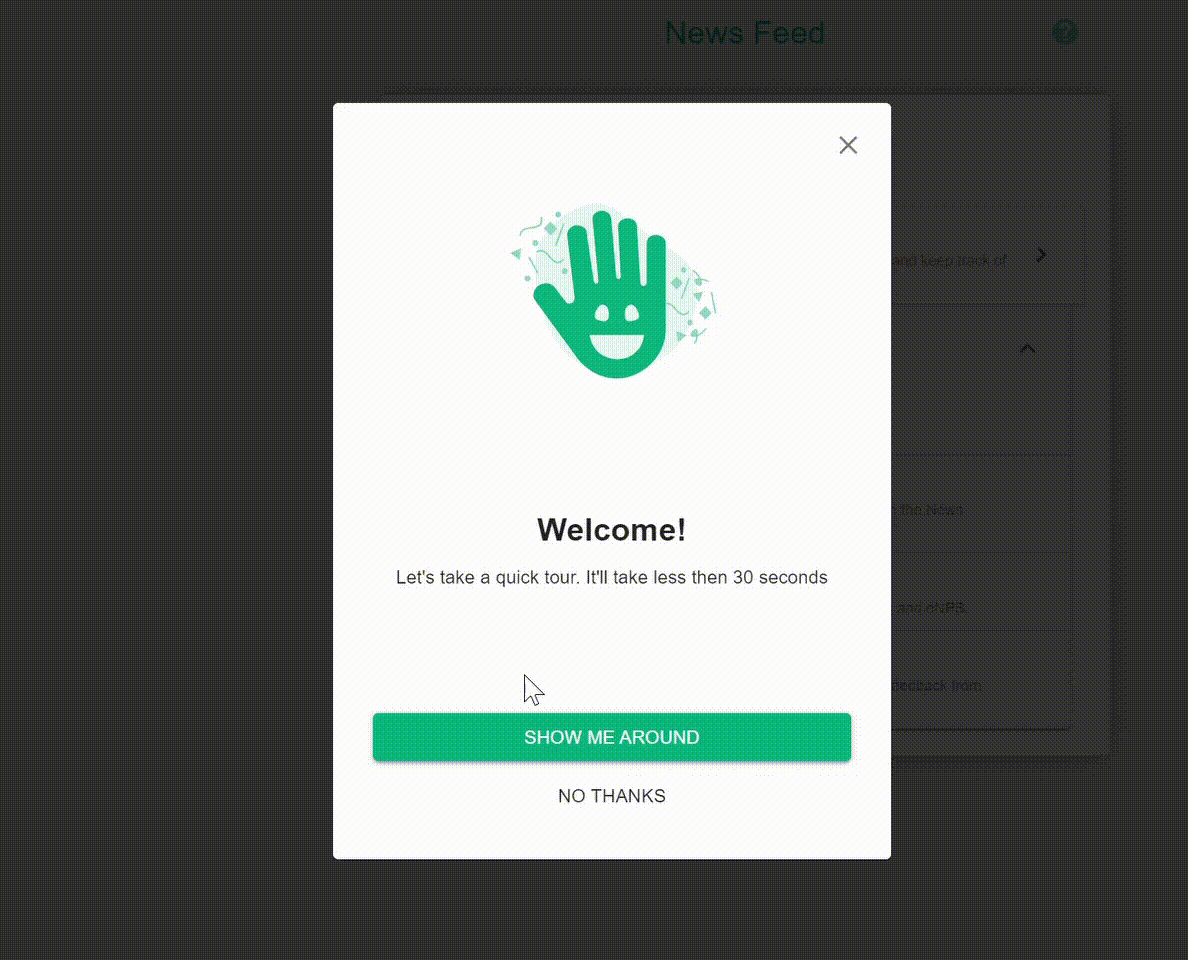 Pulse Surveys and Feedback NOW available on Slack!
To make your job even easier, now you can ask/give feedback and answer pulse surveys via Slack!
Feedback
Just type on the Slackbot channel /give_feedback or /request_feedback, hit enter and then click on the "give feedback" button and the page will immediately open.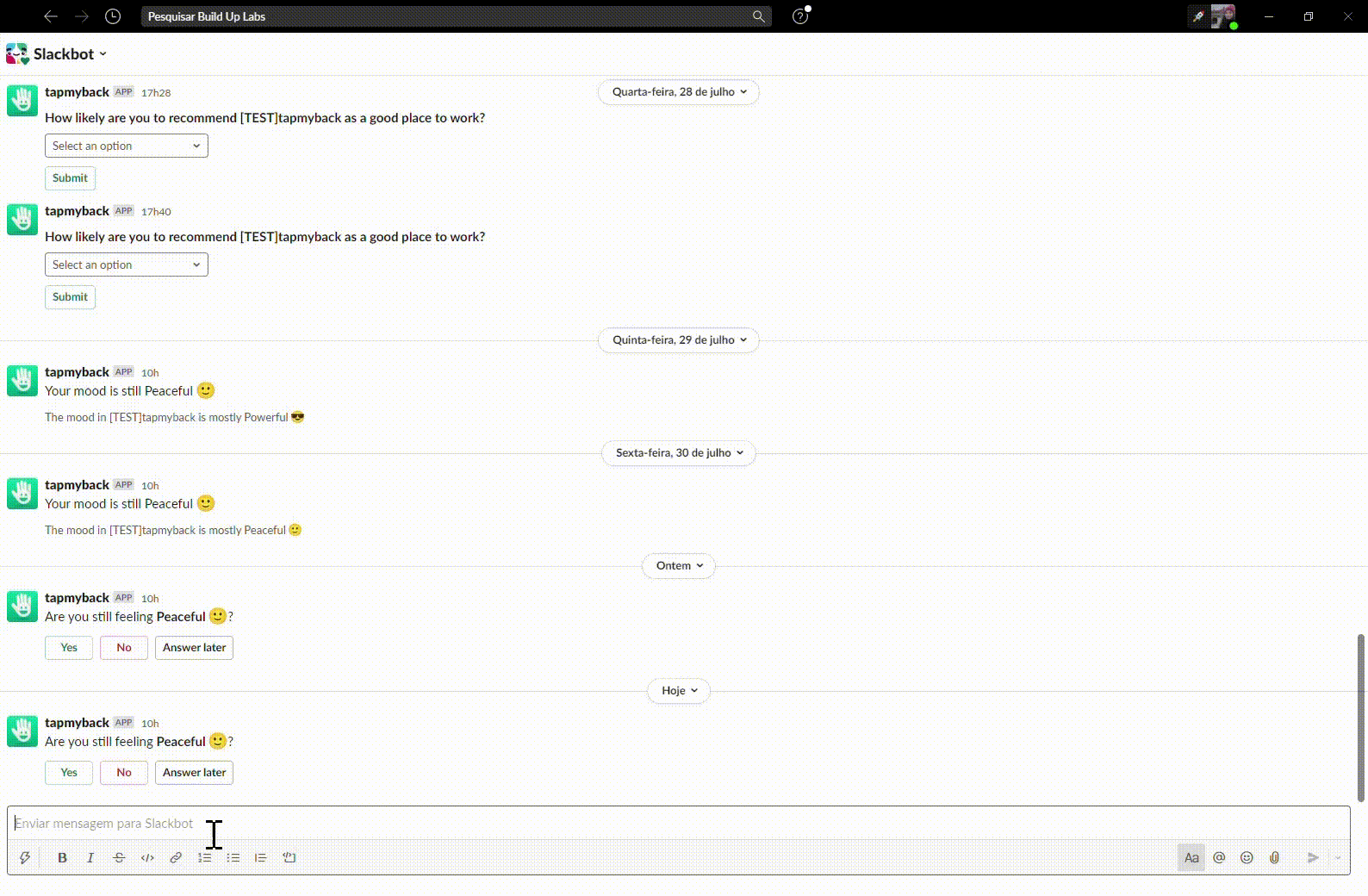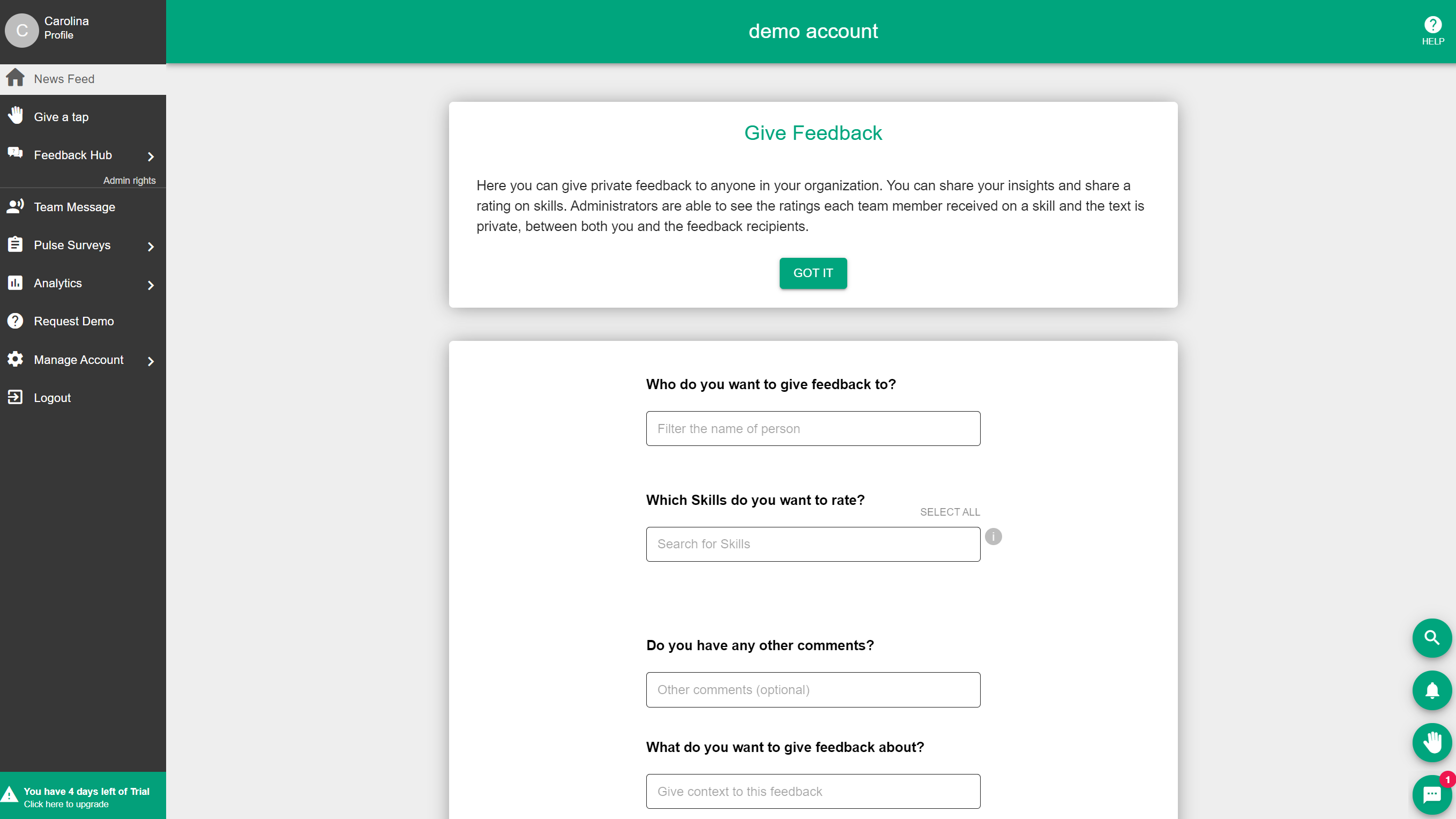 Surveys
You can also answer pulse surveys on Slack.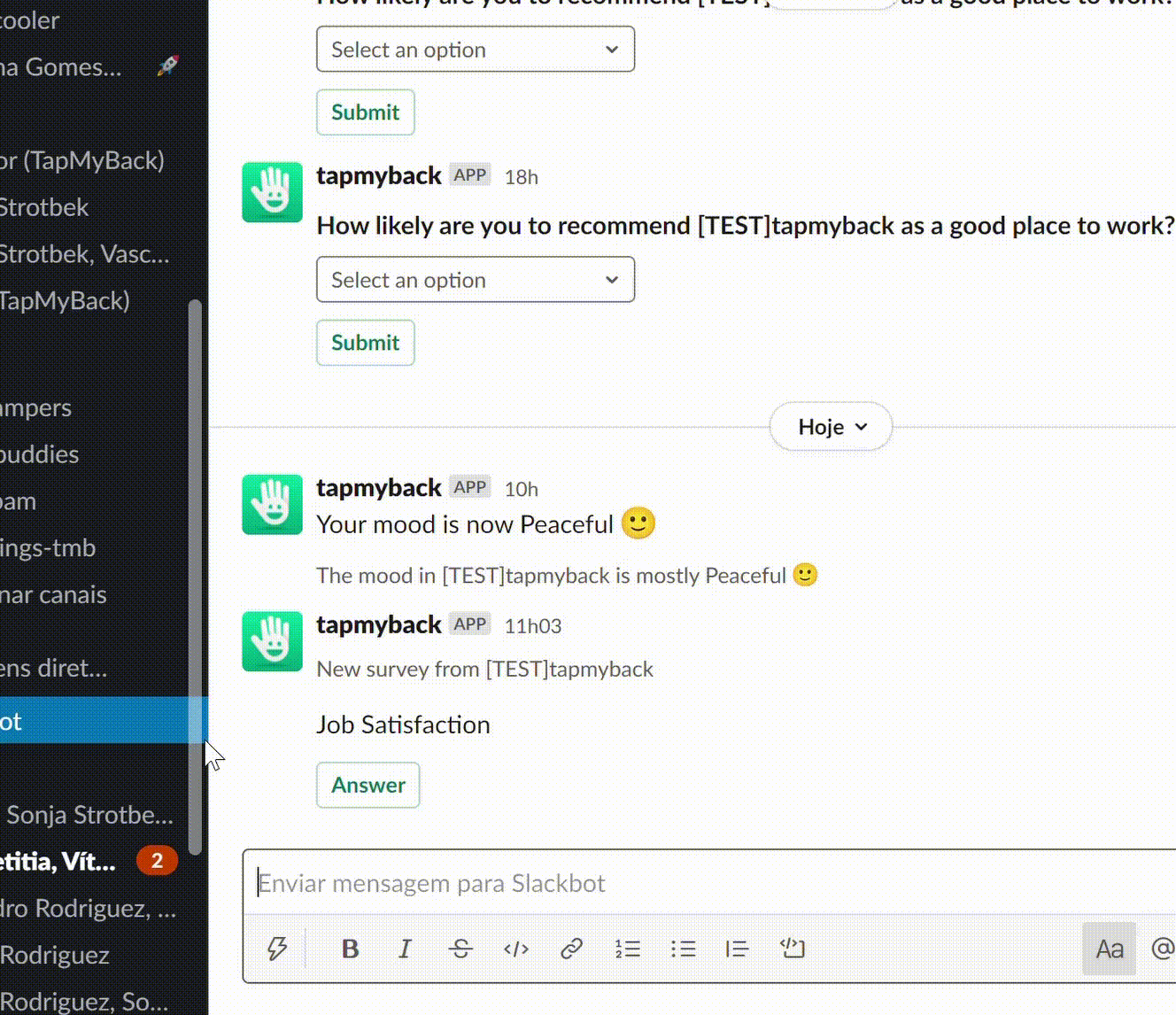 You will be able to:
- Receive Slack notifications for feedback received, with a button that opens the application;

- Receive Slack notifications for feedback asked, with a button that allows to answer directly from Slack;

- Receive Pulse Survey notifications per template, with a button to answer them directly;

- Answer eNPS surveys directly from Slack
Fixes & Improvements
Character limit on taps increased!
We had several requests for this feature, and here it is. Now you have more freedom to recognize your colleagues.
Before you had a limit of 140 characters and we have increased it to 280 characters!

Admins are now able to create Team Feedback Templates
Team Admins are now able to create Team Feedback Templates. Before, only Account Admins were able to create these templates, but we've extended this to the Team Admins as well.

Layout issues fixed
- Smaller resolution devices (mobile) optimizations.
- Improvements on the layout of the taps received by whom and retaps modal.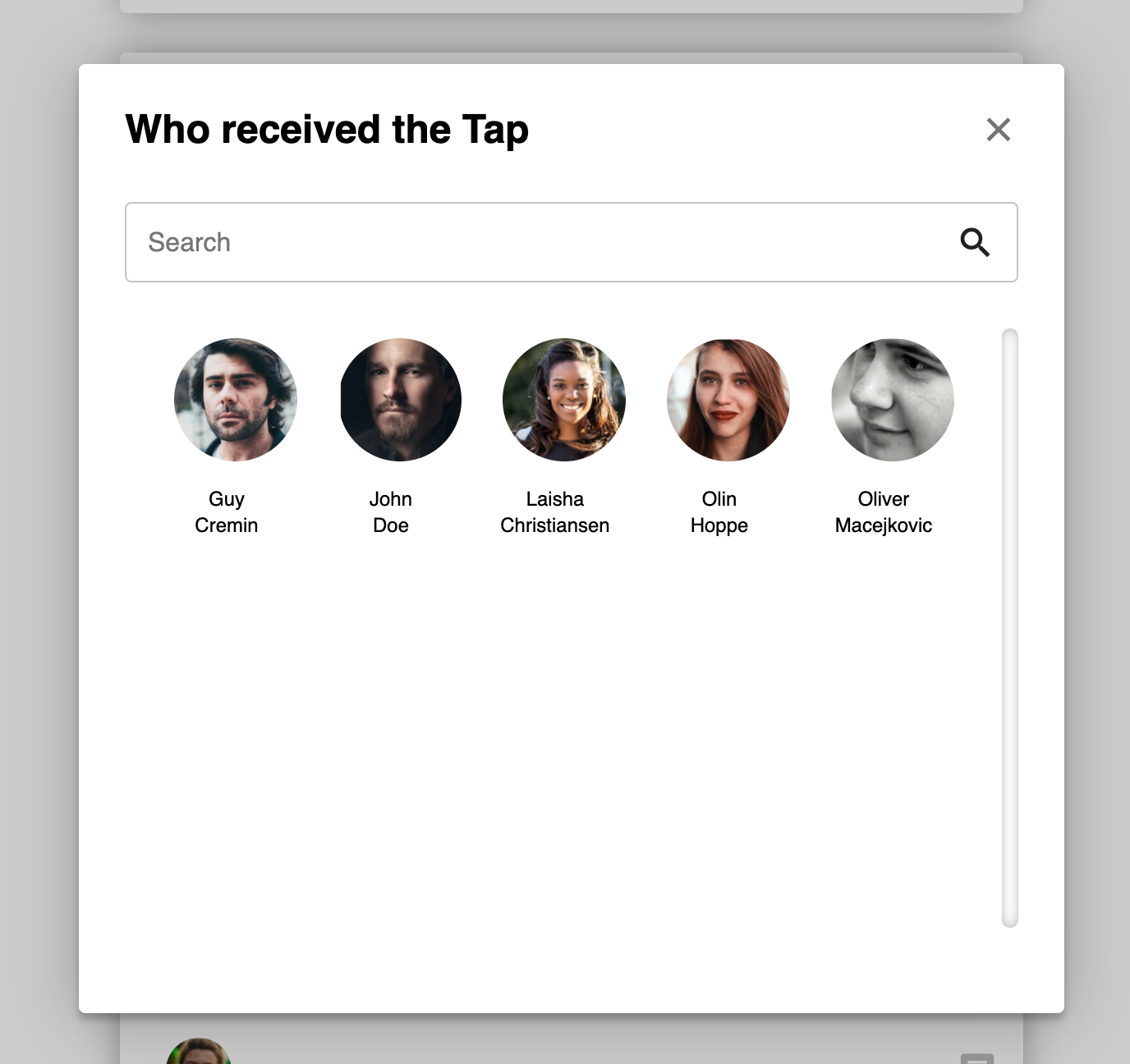 Analytics and Data exportation was improved
- CSV format for eNPS and follow up questions was optimized;
- Minor corrections in the feedback data CSV export file;
- Dummy analytics data optimization, used when there's not enough history.
New Sign Up and 'Create Team' interface
Tap My Back's sign up page got a face wash - as seen below!
Translation issues fixed
Some more updates on the Spanish and Portuguese translations.
Please let us know if you have any feedback regarding these new features and improvements by sending us an email to team@tapmyback.com or by using the chat widget on our page.