If you are using Slack at your organization, great news for you! You can integrate all the recognition experience from Tap My Back into Slack! 😃
Through Slack, you have access to both actions on the recognition that happens at Tap My Back. You are able to give taps directly from Slack, with ridiculously simple commands, and taps will be notified in a chosen channel.
How to give a Tap from Slack, you're thinking?
Type /tap and press enter;
Then, Slack bot will ask you two questions, about which badge do you want to use and to whom do you want to give Tap.
Click at Give Tap to proceed, or Cancel to delete the message.
Add a description explaining why you are giving the tap, and click Confirm to finish.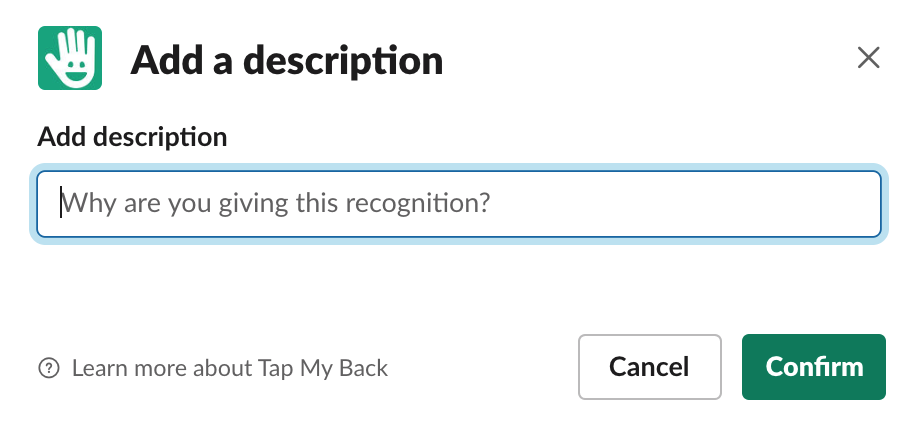 When you put the integration with Slack any Tap given directly from Slack or through the app will always be notified at Slack:

Anyone that has access to the chosen Slack channel will see this Tap...
... and anyone will be able to Re-Tap right from there!
We hope this integration adds value to you! And if you have any doubts don't hesitate to reach out to us (through sales@tapmyback.com).
Huge Tap to you!
PS: Please rate this article, so we can make it better over time. Thanks, again!