Hello!
At Tap My Back, users can gain rewards for receiving taps on an ongoing basis or if they were top performers in a given time frame. The account admin determines this and it is a great way of rewarding users for their work. Redeeming these rewards is explained simply in this article.
Users can find how much reward they have gained through taps on Tap My Back by going to their profile. They can redeem these rewards by clicking the link below the amount in Rewards.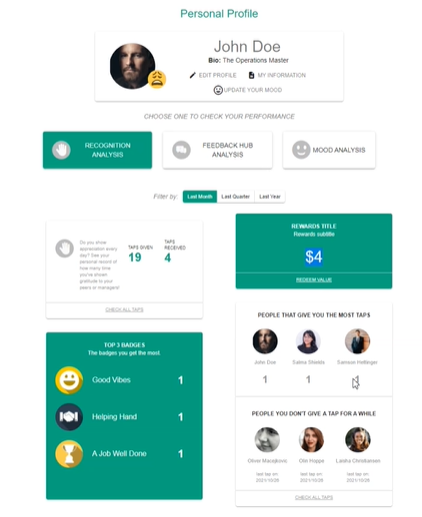 Users can click on "Redeem Value" and they will automatically receive an email with the link to redeem their rewards, within a maximum period of 2 days.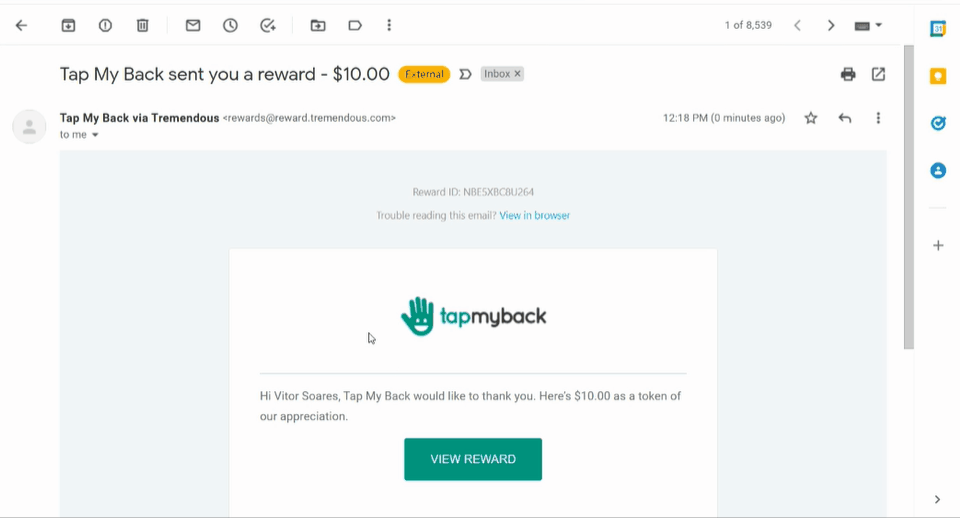 Clicking on "View Reward" will take the user to the window shown below where they can cash out their reward in multiple ways depending on their location.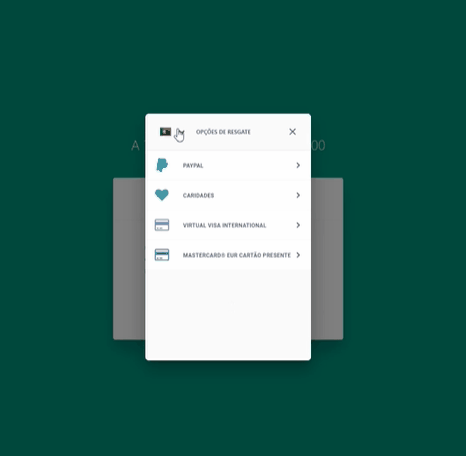 Users have the option of cashing out their rewards in the currency of their choosing through different platforms available within their countries. This allows for easy access to the rewards. They can also use it as a Gift Card.

Don't see the gift card or cash options? There is also an option for your company to create and customize unique company rewards, such as company SWAG or other non-monetary rewards. The steps to redeem these rewards remain the same.
As an example, the steps below will show how users may use the redeem rewards in the form of Gift cards.
Step 1: Click on the Gift card you want to use.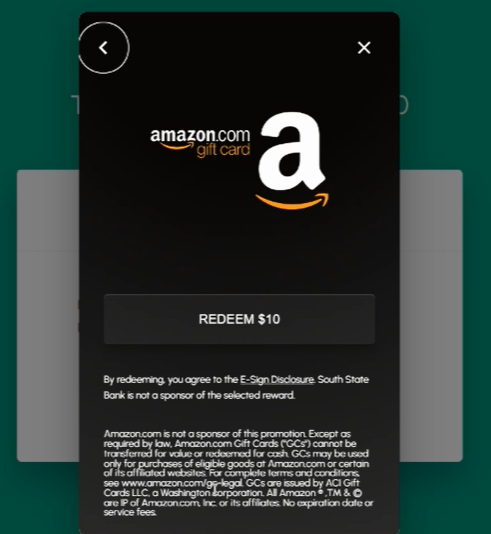 Step 2: You will get an email after clicking "Redeem"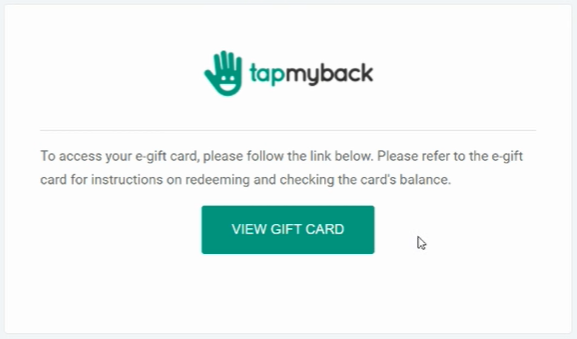 Step 3: Click "View Gift Card" and the value will get added to your account.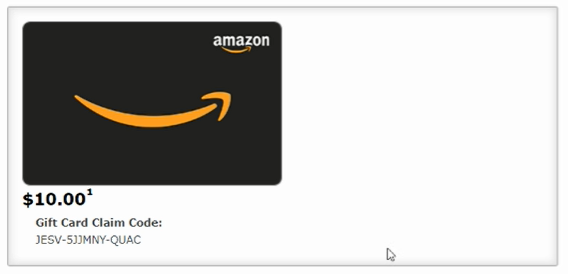 Stay awesome!
Now that you read this article, you know how to...
... earn rewards;
... claim them through cash, gift cards, or your company's custom rewards;
... analyze their performance simultaneously.
Hope this helps :)